LIFE AT SEA
Living and working onboard is an experience we'd recommend to everyone to try at least once – given the opportunity we can promise you will never forget this avenue of life.
Communication
You could become expert at communicating in another language! English is the official language onboard for all staff in all positions, and you need to speak it 24 hours a day, 7 days a week. You'll be practicing your language skills immediately – as soon as you are hired!
Experience
You get paid to travel – we are literally GLOBAL. We have ships in Europe, Asia, South America, Alaska and Australia, just to name a few parts of the world. Not only are you able to see new places that your income at home could not support, but you get to visit them regularly (unlike our guests) to learn more about the local culture, beauty of the region as well as the best sightseeing to do.
The potential to learn is enormous. You will need the right attitude and willingness to expand your knowledge but there are so many training courses available, and we recommend you using them to your advantage. Training courses onboard are free.
Partners
Some of our staff chose employment with us because they could work and travel with their long term partner – sharing quality experiences with those you love the most is priceless, and we are the only casino cruise Company that really pays attention to this. We do hire couples, if each applicant is considered suitable, and will do our very best to place partners together on the very first assignment. For those successful in seeking employment with us to join a partner onboard, please bear in mind it can be a little tricky to place together initially, since there are logistical, berthing and scheduling concerns to consider.
In the cruise ship business, you will learn so much from the different experiences you are presented with in this environment. The knowledge you will gain and the skills you develop can be powerful tools to use in the next chapter of your life – working in a highly professional international environment can be very beneficial later, no matter what area you will work in.
LIVING ON BOARD
Living at sea is totally different than living on land. Our ships are self-sufficient cities, operating 24 hours a day, 365 days a year. It's a unique lifestyle, always fast paced, can be rather challenging at times, and might take you several weeks to become acclimated.
It's exciting and a bit overwhelming to leave your family and friends, but you'll be sure to make lots of new friends onboard. In fact, most of our employees tell us the best part of working on our ships is the many new friends they make. There is never a lack of company around, and with most crew members being in their twenties and thirties, it isn't hard to find something in common.
Here's a preview of several departments "hard at work" participating towards the same end goal. A large amount of teamwork went into putting this fun "off the cuff" event together. This type of project doesn't happen every day, but you do get a feel for the collaboration of many, across different divisions of the ship, getting involved and enjoying each other's company.
With the 'onboard family' you've adopted, you are able to travel to many exotic places, experience different cultures, and capture breathtaking photos that will last you a lifetime.  We promise you will never forget this amazing experience.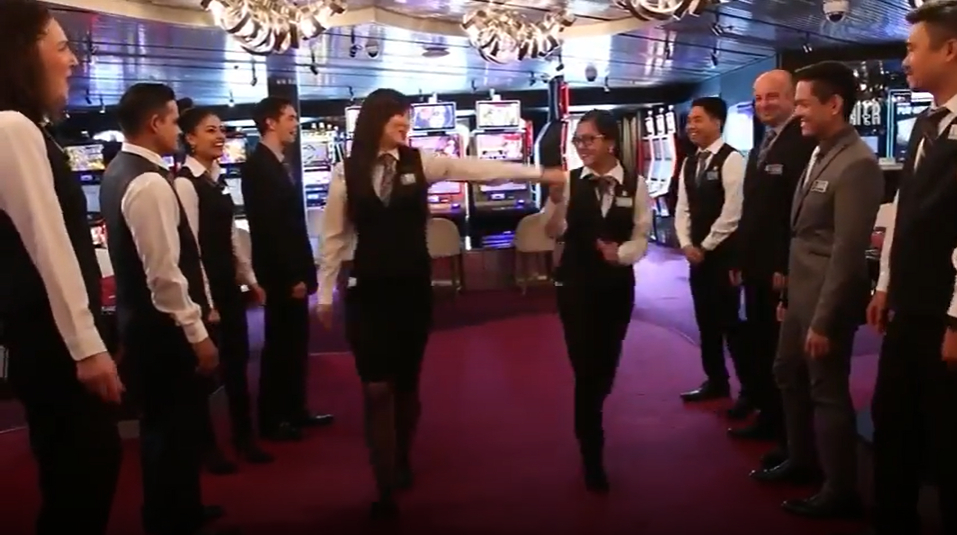 Do You Have What It Takes?
It's not for everyone – we're in the vacation business, and great customer service is at the heart of what we do. It's essential that you have a pleasant, fun loving nature, are genuinely interested in people, and can provide a high level of guest courtesy each and every day by chatting with our players.
OUR LOOK
We strive to maintain the highest standards in personal and professional appearance and all members of the Global Casino Operations Team are responsible for conveying a professional image at all times. Uniforms are an ideal place to start when striving to make a good first impression and convey professionalism to our guests. Uniforms must be in good, presentable condition and of the correct size at all times. There are some costs associated with this that our new hires should expect to pay onboard:
All Global Casino Operations team members must wear uniform (as per the specifications of their position) when in guest areas. Exceptions are made for crew functions that occur in guest venues (e.g. emergency safety drills), when personal attire can be worn with the required crew ID and lanyard.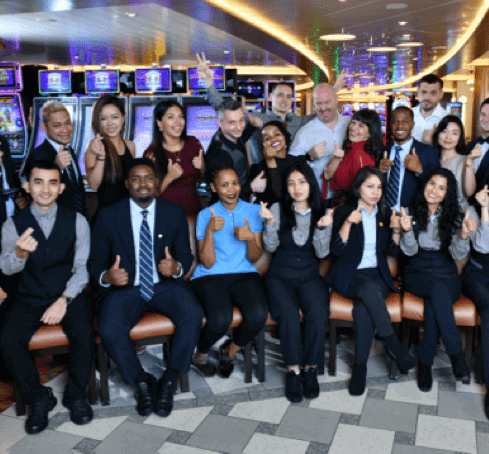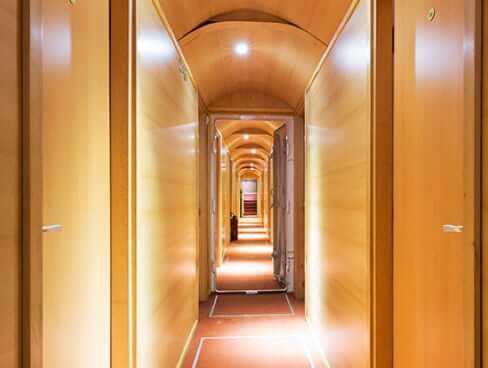 YOUR DIGS
Space, of course, is at a premium on a ship, and all casino staff share a cabin with a fellow ship mate, though we never have more than two to a cabin. Although space is limited, we strive to create a relaxing home away from home and all our crew accommodation spaces come equipped with a television, desk, wardrobe, safe or lockable drawer, bunk bed (one upper and one lower berth) and bathroom.
Read More
YOUR SAFETY,
OUR SECURITY
Rules and regulations are necessary for the ship to function in a safe, secure and comfortable environment for both crew and guests. For further information please refer to the document below.
You will be asked questions on this section at your interview, so please make the effort to start familiarizing yourself with safety matters now.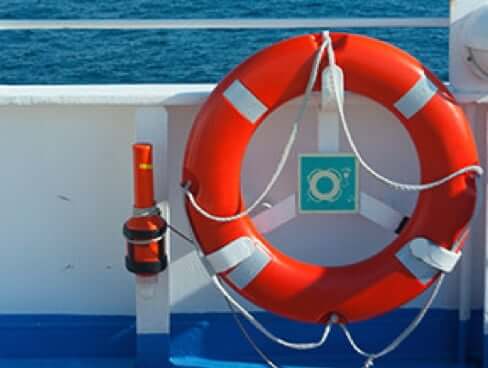 A Day in the Life
You will be exposed to a multi-national community from around the world.
Learn More